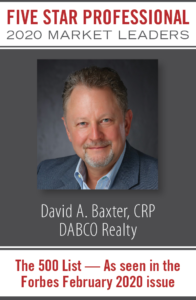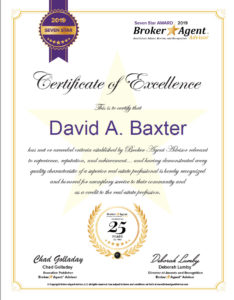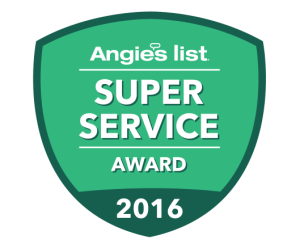 DABCO Realty Earns Esteemed 2016 Angie's List Super Service Award
Award reflects company's consistently high level of customer service
Mr. G.-
Dave / DABCO Realty is a peach and come through for us. He has a ringing endorsement from us and will always get 5 stars.
Robert & Pat-
DABCO Realty helped us sell our house in Garland and buy our house in McKinney. We were in the market to buy a home in McKinney, Texas at the time we found DABCO Realty (David Baxter).  Best experience ever.
They came in and created a virtual tour of the house we were selling (which I still have on my computer), gave us great advice how to stage our home while we were still living in it and it sold in 3 days.  At the time we sold our home for above the average for the same type of home in the area.
He helped us work with the owners of our McKinney home to rent it while we waited for the closing to go through on our Garland home.  A much better plan than having to live in a hotel waiting on the closing of the Garland home before we could close on the McKinney home.
What we love about David is he suggests things to do for the sale of your home and when you are buying a home.  It's the manner in which he helps you in the selling and buying process that we loved about him.  Not pushy, but very professional in how he talks about your options as a seller and buyer.
He also didn't show us homes out of our price range or area of interest.  We wanted to be in the McKinney North High School area and those were the homes he showed us.
When both closings were completed he blessed us with a gift card to Lowes.  We used the gift card to buy a microwave and some blinds for our new place.
Anyone looking to buy or sell a home, we highly recommend checking out David Baxter.  Best house selling/buying experience.  If we're in the market to sell/buy a house, in the future, he is the one we'll call.
Joe & Kate-
I had reached out to Dave to find a property for me that would act as a good investment property for the long haul and would not be a fortune to get into, but provided rent to cover.  In addition I wanted it to be able to build value for resale. Dave provided me with a range of properties with a recommendation of one specifically. I moved on the one he recommended to me and even found a company to provide me the loan. The process was fast and seamless and I can't wait to find another property with Dave for my next purchase! I highly recommend him.
Tim & Robin-
Dave has helped us buy a home two times now. Dave is professional and friendly. He listened to what we wanted and found multiple properties that fit the description. He took us to see the places. After we made a decision on what we wanted he helped us put together offers that were accepted and then he assisted however we needed all the way through closing. I would certainly use him again.
Kashif-
We were first time buyer of a new home and Dave helped/guided us in every steps from Researching/Finalizing Community till Closing, to the best of his capabilities. His expertise & knowledge of the area also helped in finalizing the house.
I'd highly recommend David Baxter to anyone who has real estate agent/broker needs.
Joseph-
Dave Baxter was a true "Star" for us on selling a home to us, we all know what a painful process this can be but Dave truly took care of everything and we were blessed! Can't wait to sell or buy another home from him!
Paul-
Fantastic, would recommend David Baxter and DABCO Realty to anyone, anytime. A very good experience.
Feel like we have known him for years. Excellent in contacting builders. Listened well. Very professional.